Wings (Surrey)
Voted "Best Wings" in the Golden Plate Awards every year. The Bobby wings are so hot, that you'd need to sign a release form.
Address:
Map It
7124 King George Hwy
Surrey, BC
V3W 5A4
Area:
Newton
Type:
Bar & Grill, Sports Pub
Phone:
604-596-2244

Website:
greatwings.ca/surrey/
Email:
info@greatwings.ca
Menu:
View Menu
Opening Hours:
Monday,Tuesday: 11am-11pm
Wednesday: 11am-Midnight
Thursday: 11am-11pm
Friday,Saturday: 11am-1am
Sunday: 11am-Midnight
Price Range:
$$$ (Affordable)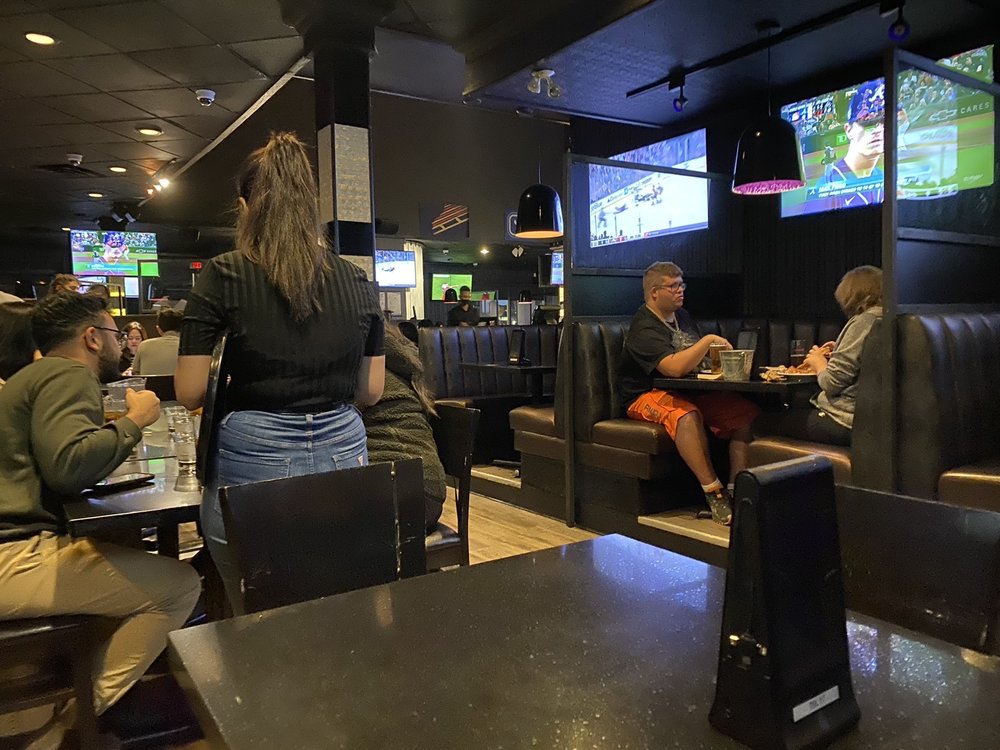 Yelp Reviews:
10/26/22 by EN P.
Rating:




From the moment we walked m the door the hostess was very friendly. We were seated right away, and sat at a table by the window. The table was clean, albeit...
Read full review
11/03/21 by Denise W.
Rating:




I am super amazed at the Wings in Surrey. I have been to Wings before and the last Wings restaurant I went to was in Terrace. I convinced B to come here for...
Read full review
06/20/21 by Lisa Marie M.
Rating:

2 weeks ago- (June 5 2021) Horrible slow as f service. Didn't have to wait to be seated, but waited painfully long for everything else. The hostess left...
Read full review
Instagram