St Regis Bar and Grill
80" HD screen shows UFC events, hockey games and soccer matches. Daily happy hours from 3-6pm.
Address:
Map It
608 Dunsmuir St
Vancouver, BC
V6B 1A6
Area:
Downtown
Closest skytrain station:
Granville
Type:
Hotel Pub, Sports Pub, Bar & Grill
Phone:
604-696-5558

Website:
www.stregisbarandgrill.com
Email:
manager@stregisbarandgrill.com
Menu:
View Menu
Opening Hours:
Monday-Friday: 11am-2pm
Saturday: 3pm-2am
Price Range:
$$$ (Affordable)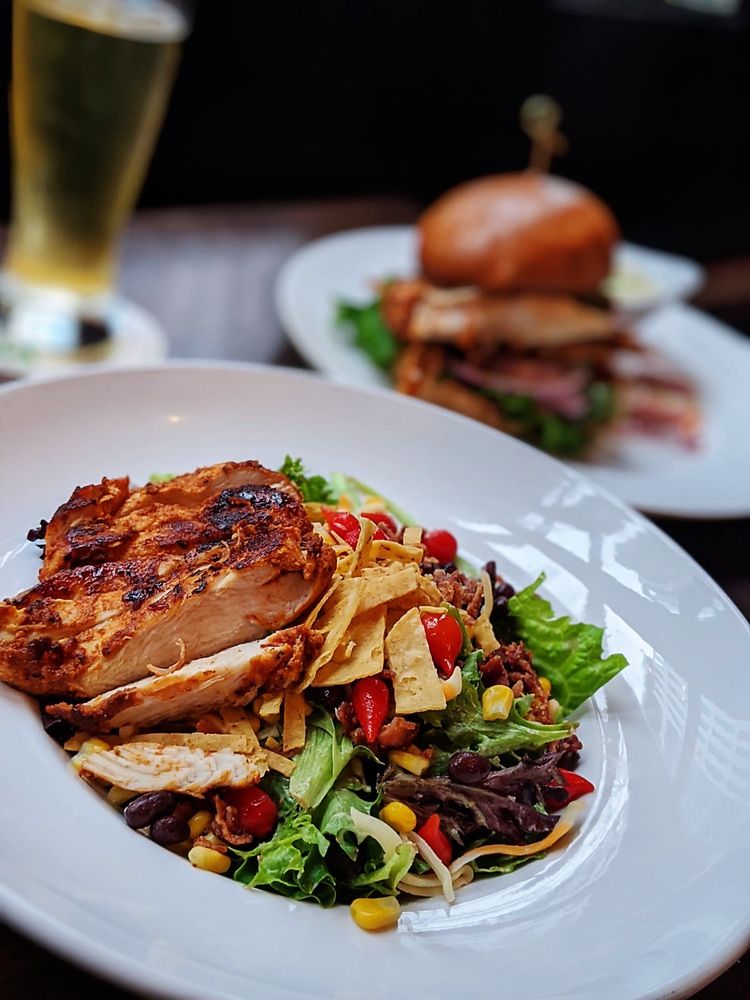 Yelp Reviews:
05/12/22 by Jaxs F.
Rating:





I had a wonderful grilled cheese sandwich and seafood chowder, comfort food, and it was delicious. My dinner partner had the Pad Thai Chicken. It was very...
Read full review
09/25/22 by Paula C.
Rating:




With inflation these days it's hard to find a good restaurant with happy hour menu with good selections and prices that doesn't make you feel like you...
Read full review
07/30/21 by Michael W.
Rating:




Had the butter chicken at the St. Regis Bar and Grill at lunch time. First visit since the pandemic. The butter chicken was good and tasty. Looks like...
Read full review