River House Restaurant & Pub
Cozy neighbourhood pub and casual dining. Home to the largest heated patios in Delta; boasting incredible views.
Address:
Map It
6255 River Road
Delta, BC
V4K 4E2
Area:
Ladner
Type:
Bar & Grill, Marine
Phone:
604-946-7545

Website:
www.riverhouserestaurantandpub.com
Email:
info@riverhouserestaurantandpub.com
Menu:
View Menu
Opening Hours:
Monday-Thursday: 11:30am-8pm
Friday: 11:30am-9pm
Saturday: 11am-9pm
Sunday: 11am-8pm
Price Range:
$$$ (Affordable)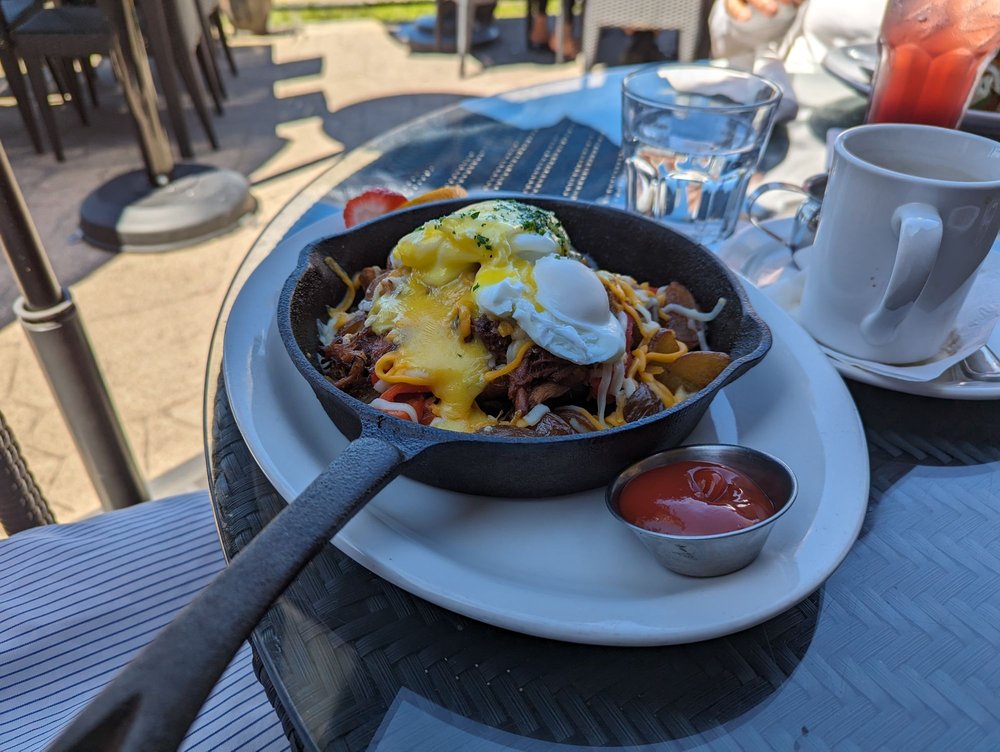 Yelp Reviews:
07/02/23 by Jeff F.
Rating:




Beautiful sitting out on the patio... Service was great. The group ordered pulled pork skillet (tastiest), turkey club (second best), and beef dip (still...
Read full review
07/18/23 by Quentin P.
Rating:





Had lunch today. Food and service were superb. Clam Chowder was excellent. Seafood Club and and Cod and chips wonderful. Highly recommended. Lunch was...
Read full review
08/15/21 by Andrew W.
Rating:




I would call this a "mini-getaway" for anyone living in the area but had never been ...for commuters of the George Massey Tunnel you will always pass by...
Read full review