Prestons
Located inside the Coast Coal Harbour Vancouver Hotel by APA in downtown Vancouver, near the Vancouver Convention Centre, Prestons Restaurant + Lounge offers a casual atmosphere with seriously good food and a refreshing menu. We serve beautiful, crafted cocktails that will take you around the world, as well as a great selection of local beers and a variety of wines from British Columbia.
Address:
Map It
1177 W Pender St
Vancouver, BC
V6E 2P4
Area:
Downtown
Closest skytrain station:
Burrard
Type:
Hotel Pub
Phone:
604-673-2173

Website:
www.prestonsvancouver.ca
Email:
vancouver@prestonsrestaurant.ca
Menu:
View Menu
Opening Hours:
Monday-Thursday: 6:30am-10:30am,4pm-9:30pm
Friday: 6:30am-10:30am,4pm-10:30pm
Saturday: 7am-Noon,4pm-10:30pm
Sunday: 7am-Noon,4pm-9:30pm
Price Range:
$$$$ (Getting pricey)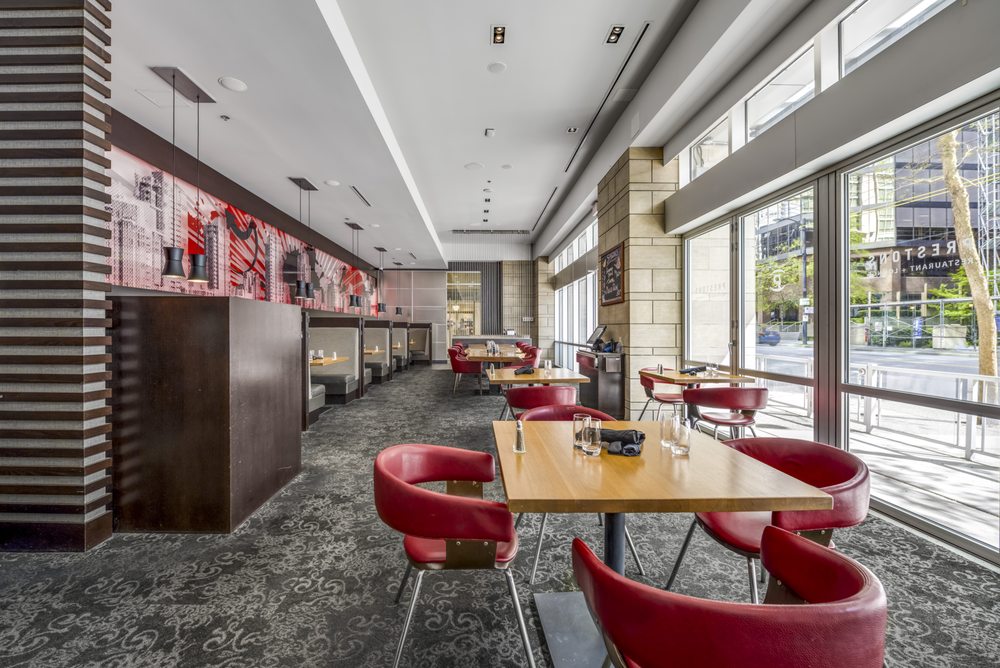 Yelp Reviews:
07/23/19 by Kitsune A.
Rating:





Great food Manager Janvie Navarro and the waiters were very nice and accommodating! The place itself is clean and relaxing. The food is delicious. We had...
Read full review
11/27/21 by Marnie E.
Rating:




Stayed at Coast Hotel for a team meeting and we had our Happy Hour here twice. Their appetizers were good and drinks too. They accidentally overcharged my...
Read full review
02/11/20 by Jill N.
Rating:




Amazing happy hour! The best fried cauliflower ever for only $6. They also have decent $5 wine and $4 highballs. Everyday 3-6 and 9-11. Also great vibe,...
Read full review