Joey's Lounge (Bentall One)
Really long bar. Right in the heart of downtown Vancouver featuring a taking-care-of-business vibe without pretence or posturing. Plus there's the Wine Room with its own entrance off Pender, an Enomatic wine system offering lots of great wines by the glass, and the full menu. And, well, it's cool. It's a wine room.
Address:
Map It
507 Burrard St
Vancouver, BC
V7X 8A8
Area:
Downtown
Closest skytrain station:
Burrard
Type:
Lounge, Bar & Grill
Phone:
604-915-5639

Website:
www.joeyrestaurants.com/location/joey-bentall-one
Email:
info@joeyrestaurants.com
Menu:
View Menu
Opening Hours:
Monday-Friday: 11am-Midnight
Saturday,Sunday: 11:30am-Midnight
Price Range:
$$$$ (Getting pricey)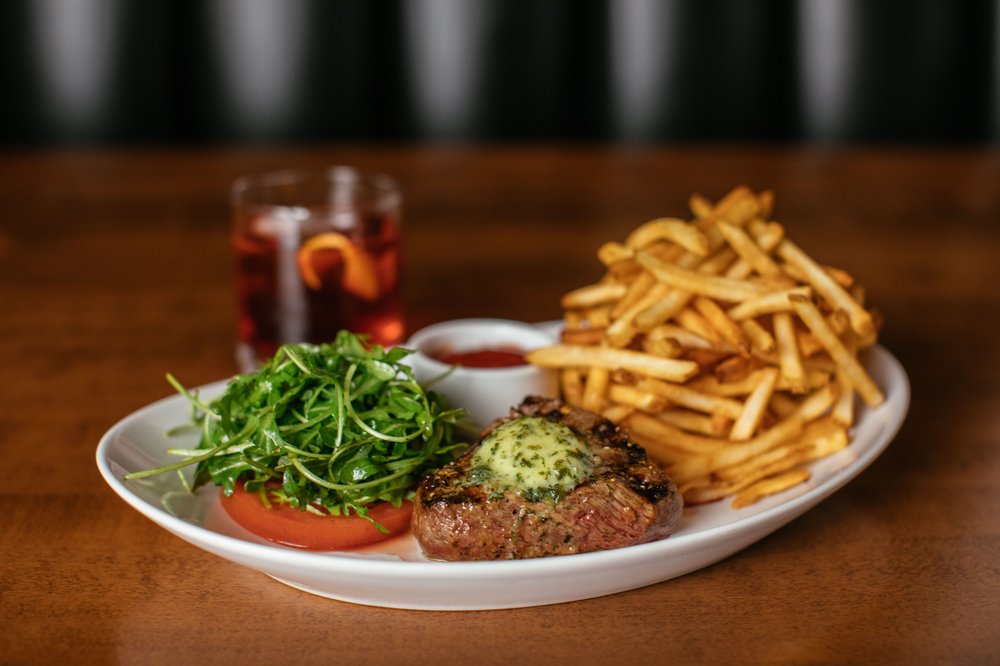 Yelp Reviews:
06/22/22 by Jill N.
Rating:





Sean was one of the best bartenders I've ever had. I had been up since 5am and had a long, stressful day. His service & presence literally made my day. &...
Read full review
05/09/22 by Nathanial T.
Rating:




Howdy folks. How are all of my fellow Yelpers doing? Well, as with my previous review, we are still north of the international border, and right now I am...
Read full review
07/27/22 by Armita P.
Rating:





Received a glass of champagne upon arrival and, as usual, the service and food were great. Our go to order is Blackened chicken, Korean Fried cauliflower,...
Read full review