Joey's Lounge (Bentall One)
Really long bar. Right in the heart of downtown Vancouver featuring a taking-care-of-business vibe without pretence or posturing. Plus there's the Wine Room with its own entrance off Pender, an Enomatic wine system offering lots of great wines by the glass, and the full menu. And, well, it's cool. It's a wine room.
Address:
Map It
507 Burrard St
Vancouver, BC
V7X 8A8
Area:
Downtown
Closest skytrain station:
Burrard
Type:
Lounge, Bar & Grill
Phone:
604-915-5639

Website:
www.joeyrestaurants.com/location/joey-bentall-one
Email:
info@joeyrestaurants.com
Menu:
View Menu
Opening Hours:
Monday-Friday: 11am-Midnight
Saturday,Sunday: 11:30am-Midnight
Price Range:
$$$$ (Getting pricey)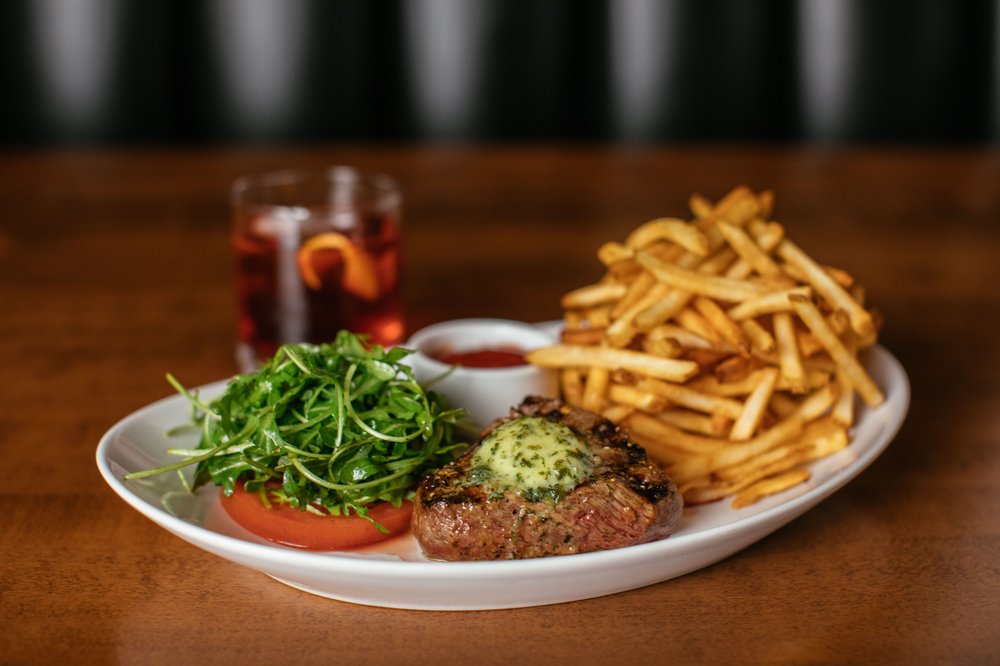 Yelp Reviews:
10/30/22 by Michael B.
Rating:





Was a late night at work on a Wednesday after setting up at the home show Saw this place within minutes of driving home and decided to stop in Glad we...
Read full review
10/15/22 by Emann B.
Rating:




On our last night in YVR we opted to stay close to our hotel for dinner and opted for Joey as we had walked by it multiple times during our stay and the...
Read full review
02/01/23 by Joey F.
Rating:





Rolled into Vancouver and saw a place named after me. So of course we chose to eat there. The food was absolutely incredible. The server Sarah took...
Read full review