Guildford Station Pub
Easygoing sports bar with a patio, offering standard pub fare & cold pints.
Address:
Map It
10176 154 St
Surrey, BC
V3R 4J6
Area:
Guildford
Closest skytrain station:
Surrey Central
Type:
Neighbourhood Pub
Phone:
604-582-2800

Website:
www.guildfordstationpub.ca
Menu:
View Menu
Opening Hours:
Sunday,Monday: 11:30am-10:30pm
Tuesday: 11:30am-11pm
Wednesday,Thursday: 11:30am-10:30pm
Friday,Saturday: 11:30am-11pm
Price Range:
$$$ (Affordable)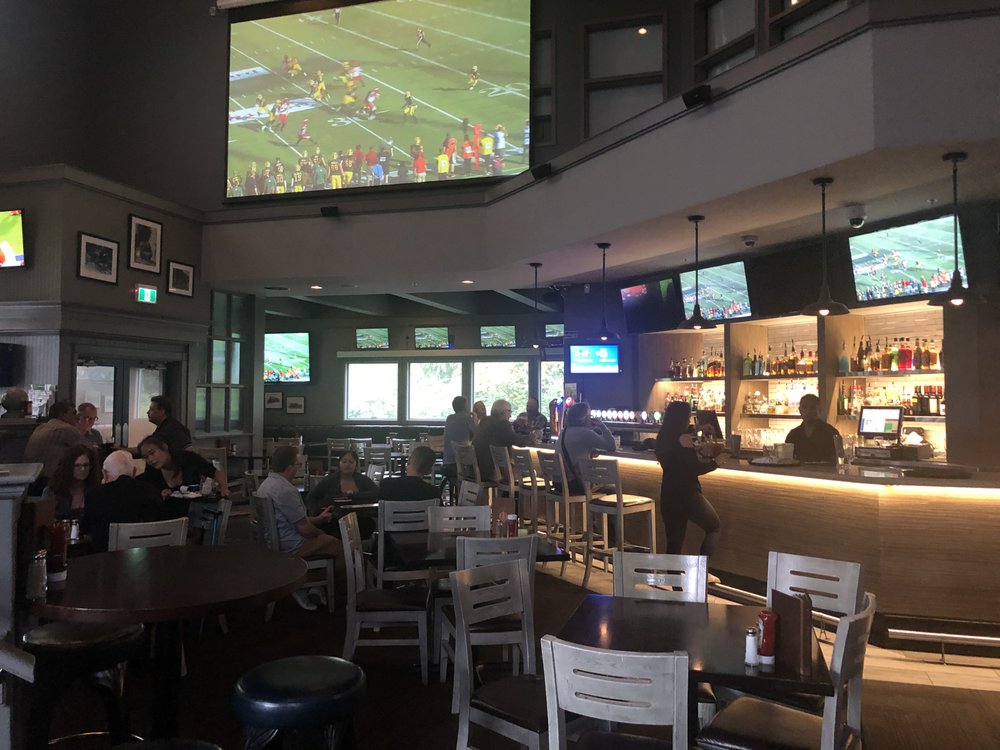 Yelp Reviews:
12/17/19 by Vivien I.
Rating:




The last time I remember being a patron at the Guildford Station Pub was at least a decade ago. When my boyfriend and I were looking to have a late lunch...
Read full review
09/08/22 by Danielle R.
Rating:


The margarita pizza was very disappointing, barely any cheese with extra sauce on bread not dough. Honestly I didn't know a cheese pizza with basil was...
Read full review
07/14/21 by Doug G.
Rating:





First time eating here. Location is just off main street and never noticed before. The pub has good sitting space inside and out. Service was very polite...
Read full review