Browns Social House (Delta)
Our atmosphere is perfect for brunch, lunch dinner or late night and our friendly staff and management team constantly strive for excellence all while remembering your name.
Address:
Map It
6485 120th Street
Delta, BC
V4E 3G3
Area:
North Delta
Type:
Lounge
Phone:
778-435-3003

Website:
brownssocialhouse.com/sunshine-hills
Email:
sunshinehills@brownssocialhouse.com
Menu:
View Menu
Opening Hours:
Sunday-Tuesday: 11:30am-10pm
Wednesday-Thursday: 11:30am-11pm
Friday,Saturday: 11:30am-Midnight
Price Range:
$$$ (Affordable)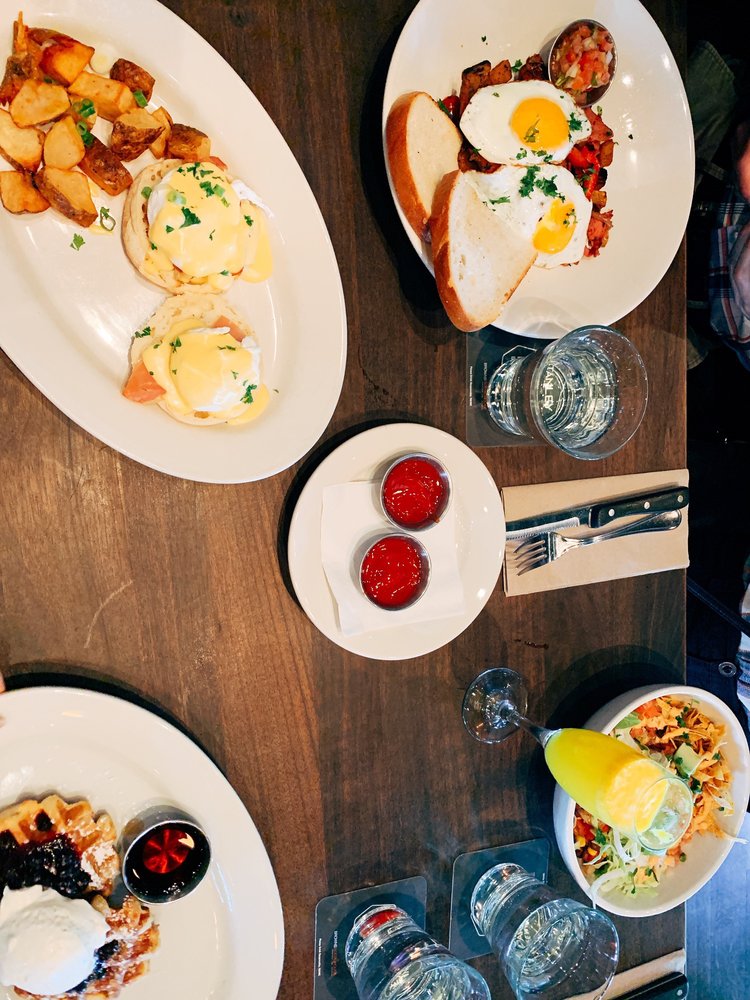 Yelp Reviews:
07/11/22 by David R.
Rating:





Great food, excellent service. Recent 2 week trip to Vancouver area, we ate here 3 times.
Read full review
05/23/19 by Carolyn L.
Rating:



This place started to fill up after 9 pm when it was happy hour pricing again. Kudos to the server who told us about the happy hour prices when we got there...
Read full review
06/01/21 by Rick S.
Rating:



I had the blackened chicken Cesar salad. Substitute grilled chicken. I got a small bowl of romaine with next to no dressing. Just enough to make the...
Read full review