Bimini's Beer Hall
The busy bar was quickly embraced by the post Summer of Love-era hippie locals; environmental agency Greenpeace's head office was across the street, and many of their radical plots were hatched in strategy meetings over pints at Bim's.
Address:
Map It
2010 West 4th Ave
Vancouver, BC
V6J 1M9
Area:
Kitsilano
Type:
Lounge
Phone:
604-564-7114

Website:
donnellygroup.ca/bimini/
Email:
bimini@donnellygroup.ca
Menu:
View Menu
Opening Hours:
Monday-Thursday: 4pm-1am
Friday: 4pm-2am
Saturday: Noon-2am
Sunday: Noon-1am
Price Range:
$$$ (Affordable)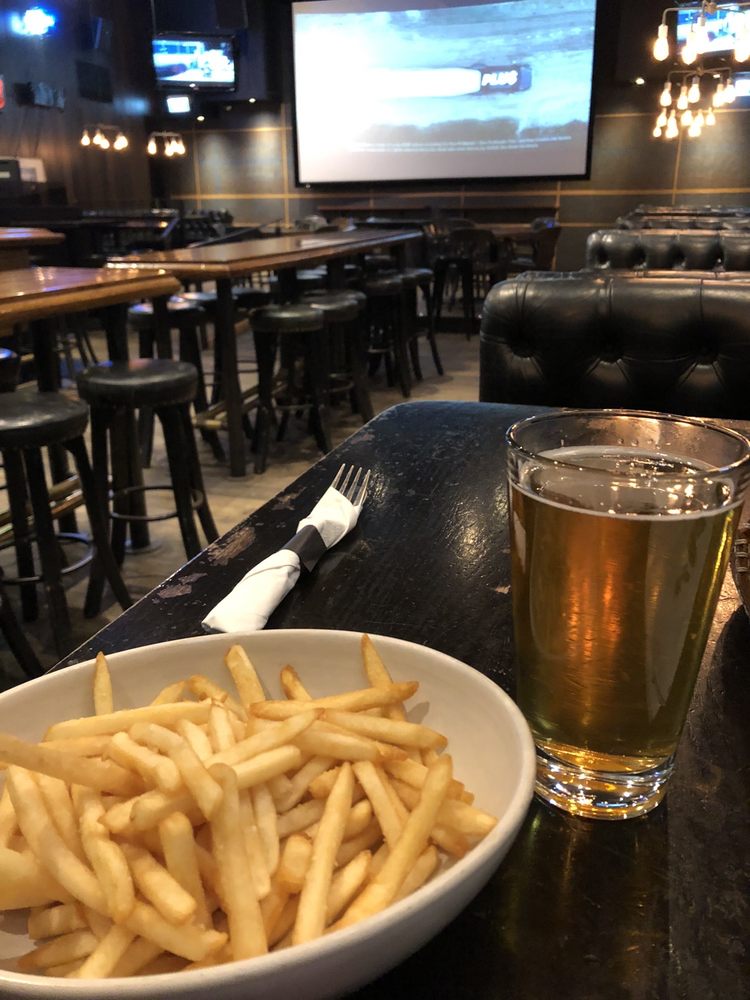 Yelp Reviews:
02/23/22 by Dana S.
Rating:




Cool place! There's a small arcade area that you walk past as you enter, and the main dining hall is up the stairs from the entrance. I thought the layout...
Read full review
07/01/22 by Jerome D.
Rating:

Popped in last night at about 1030 for something to eat - and certainly can't fault the food or the service - both were very good- but it amazes me how many...
Read full review
11/14/21 by Brandi P.
Rating:

Once a local favourite, the new Bimini menu is very limited. Staff is amazing and ambiance is fun, but an expanded menu is needed.
Read full review