Beacon Pub & Eatery
Relaxed restaurant & bar featuring craft beers, local wines & creative pub grub, plus a pool table
Address:
Map It
7-4154 Village Stroll
Whistler, BC
V8E 1H1
Area:
Whistler
Type:
Bar & Grill
Phone:
604-962-9333

Website:
www.beaconwhistler.com
Email:
info@beaconwhistler.com
Menu:
View Menu
Opening Hours:
Monday: 4pm-Midnight
Tuesday, Wednesday: Closed
Thursday,Friday: 4pm-Midnight
Saturday,Sunday: Noon-Midnight
Price Range:
$$$ (Affordable)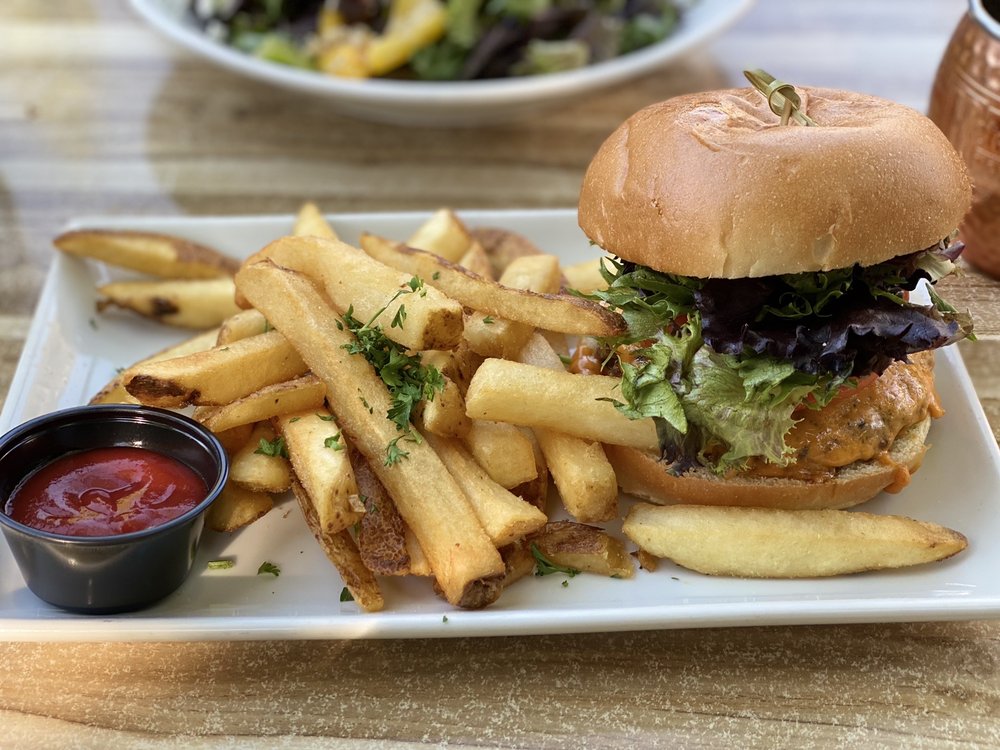 Yelp Reviews:
11/15/22 by Abby L.
Rating:




We decided to try this pub as most other restaurants in Whistler were fully booked for the night and there seemed to be a lot of people here. The service...
Read full review
11/05/22 by Cathy S.
Rating:



food are great. we ordered the pull pork tacos, fried chicken and garlic fries... they were all tasty. Note that my expectations on the pull pork was...
Read full review
08/27/22 by Gabby A.
Rating:



Went here for a quick lunch. Service is fast here. I ordered the Kentucky mule which i would definitely get again. Then my group of 3 decided to share...
Read full review